Fully Licensed & Insured
Affordable and Reliable
Same Day Service
Top Rated Experts
Expert Stove Repairs in Saskatoon
Capital Appliance Repair is your go-to for all your appliance repair needs. Our team of expert technicians is dedicated to providing reliable service and hassle-free repairs on whatever make or model you need! You can trust that we'll give it our all, with an up to 1-year limited warranty on most repairs.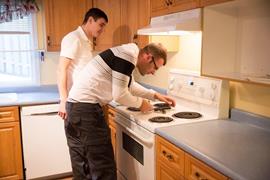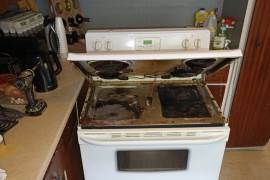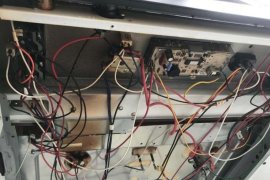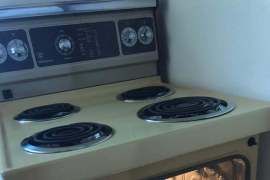 Stove Brands We Service
Our licensed and certified technicians perform same-day stove repairs in Saskatoon! Our technicians can fix any stove brand, including: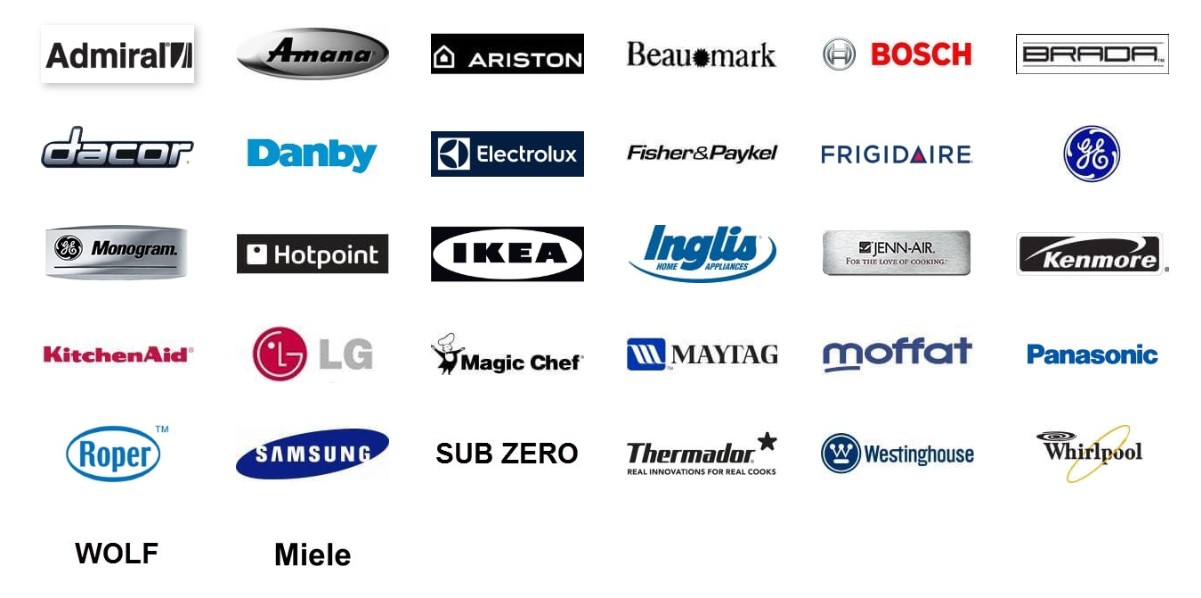 We're The Top Rated Appliance Repair Company in Saskatoon
When you need a stove repair, there's no better place than our professional team of experts. With service available every day of the week and complimentary same-day service–we're always ready to help you with all your needs!

VAST EXPERIENCE
Our team of technicians has more than 15 years of experience performing repairs on all major appliances

QUICK SERVICE
We are available 7 days a week, and we offer same day service anywhere in Saskatoon and the surrounding area.

QUALITY GUARANTEE
Almost all of our repairs are covered by up to 1-year limited warranty for your peace of mind.

RELIABILITY & TRUST
We always put our customers first, and we understand the value and importance of transparency.

LOW COST
Not only do we perform quality repairs, but we also provide unbeatable prices.

EXPERT TECHNICIANS
Save yourself the hassle and let us do it right the first time! When we fix things, they stay fixed.
Saskatoon Stove Maintenance Experts
For affordable stove repairs by experienced and skilled technicians, contact Capital Appliance Repair today!

Contact Us Today
Common Stove Issues We Repair
When your stove isn't working, Capital Appliance Repair can help you fix it right away! We're just a phone call away and can get your stove back in working order ASAP. We have a team of experienced professionals who can help with any stove repair – big or small, such as:
Unable to adjust the heat on an electric stove
Stove elements aren't working
Stove element is smoking or burning out
Stove is not heating up
Burners aren't working
Stove burner is smoking or burning out
We also offer stove installation services!
In addition to our stove repair services, we also fix fridges, freezers, ovens, dishwashers, dryers, and washing machines.
Things You Should Know About Stove Repair
Q. What happens if I spill oil on my stove?
Grease, oil and fat don't simply ignite, but when there's an accident in the kitchen, fires can occur. It's always best to avoid keeping any kind of flammable items (like paper towels) far from your stove.
Q. How long can an electric stove be left on?
Accidentally leaving your stove on for a long time can be worrying. The good news is that stoves are designed to burn for hours. The dangerous part is if you have left something on the stove or if you leave something flammable nearby.
Q. How long does it takes to fix a stove?
The duration of stove repairs will depend on the problem as well as any parts needed. We arrive prepared with the tools and a selection of part that might be needed. If any parts need to be ordered, we will discuss the timeframe with you.
Q. What is the average life of a stove?
The average life of a stove is 10 to 15 years. Frequent repairs and maintenance ensure that they last as long as possible.
Q. How do you remove tough stains from a stove top?
Metal pads are abrasive and can cause scratches. Without tough cleaning supplies, stubborn stains might be difficult to clean. The good news is that there are some great natural methods like boiling water, baking soda and salt. White vinegar is also really effective and you can use it in a spray bottle.
Q. How do you protect a glass stove top?
When your stove is scratched, you can't get rid of those marks. This is why prevention is so important. Cast iron cookware can scratch your stove as do abrasive cleaning supplies. All these things should be avoided.
Q. What causes a stove burner to get too hot?
If you are struggling to regulate the temperature of your stove, it could be due to a switch that controls the power supply. The part will need to be replaced by a professional.
Q. Why is my stove not hot enough?
The burner might need to be replaced or there could be a faulty switch or bad connection. This is another problem best solved by a professional.
Q. Why is my electric stove not turning on?
If you turn your stove on but it's not getting hot, you should check the power and plug before you worry. Check all of your burners to test whether or not they are all faulty. A technician will be able to diagnose and repair this problem.
Q. Can I fix my own oven?
Stoves are one of the more simple of appliances but this does not mean that DIY repairs are recommended. This approach can result in further damage and more expensive repairs.
Q. How much does it cost to repair an electric stove?
Repair costs will depend on the problem and the parts needed. We always work hard to get the repairs done during our first visit.
Q. Are your stove repairs guaranteed?
Yes, we cover all of our stove repairs with our satisfaction guarantee.
Q. What should be done before repairing the stove?
The best thing to do is provide all of the relevant details to our team when you call for repairs. You should avoid the temptation to attempt DIY repairs. If there is anything that could get in the way, move it away at least for the time being.
Q. How do you maintain a stove?
Your stove is one of the major appliances in your household that enables you to cook those delicious meals your whole family enjoys. Cooking on a faulty stove can make the whole process very difficult and limiting. With Capital Appliance Repair Saskatoon, a faulty stove will no longer be the cause of your headaches. Delivering expert stove repair services in Saskatoon is our specialty, and we come equipped with quality spare parts and tools for speedy assistance for all your urgent repair situations. Available 7 days a week for your convenience, we're the Saskatoon appliance repair technicians you can count on. Most of our affordable and convenient services are also backed by our service warranty for added peace of mind.