Fully Licensed & Insured
Affordable and Reliable
Same Day Service
Top Rated Experts
Expert Fridge Repairs in Saskatoon
Here at Capital Appliance Repair, we know that refrigerator repairs are urgent. Our friendly and experienced technicians will arrive as soon as possible to get your fridge back up and running again. We offer complimentary same-day service for your convenience, and we arrive with common parts to get the job done quickly and efficiently.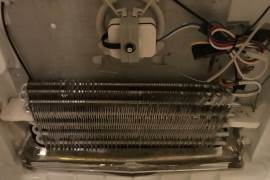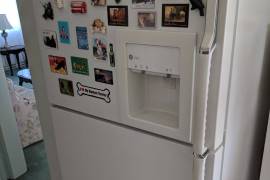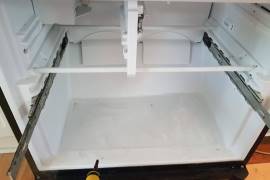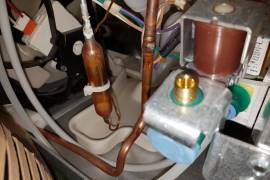 Fridge Brands We Service
No matter what brand of fridge you have, we can repair it. We have experience with a wide variety of makes and models, ensuring we repair your appliance quickly and effectively.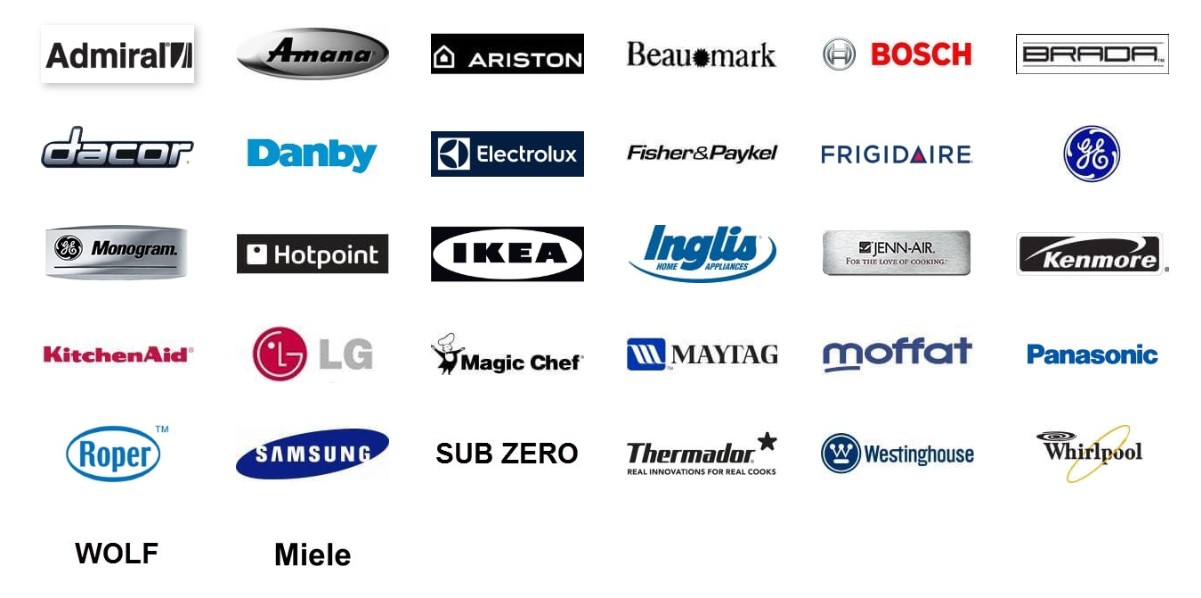 We're The Top Rated Appliance Repair Company in Saskatoon
Our technicians are fully trained and certified to perform fast and reliable fridge repair services. At Capital Appliance Repair, we're dedicated to being honest and transparent, meaning you only pay for what you need. With affordable rates on fridge repairs and up to 1-year limited warranty on most repairs – we're the team you can rely on!

VAST EXPERIENCE
Our team of technicians has more than 15 years of experience performing repairs on all major appliances

QUICK SERVICE
We are available 7 days a week, and we offer same-day service anywhere in Saskatoon and the surrounding area.

QUALITY GUARANTEE
Almost all of our repairs are covered by up to 1-year limited warranty for your peace of mind.

RELIABILITY & TRUST
We always put our customers first, and we understand the value and importance of transparency.

LOW COST
Not only do we perform quality repairs, but we also provide unbeatable prices.

EXPERT TECHNICIANS
Save yourself the hassle and let us do it right the first time! When we fix things, they stay fixed.
Saskatoon Fridge Maintenance Experts
For affordable fridge repairs by experienced and skilled technicians, contact Capital Appliance Repair now!

Contact Us Today
Common Refrigerator Issues We Repair
If your refrigerator is not working correctly, making weird sounds, leaking water, or not keeping your food cold, Capital Appliance Repair can help. We're the experts that can fix any problem with your fridge – some of the most common fridge issues that we see include:
Fridge is leaking water
Fridge is freezing food
Ice build up in the freezer
An error code appeared
Broken freezer
Defrosting problems with the freezer
Freezer is not cold enough
Fridge Freezer coils frosting up
Fridge freezes food
Fridge is inconsistently cold
Fridge is too cold
Ice never stops from ice maker
Ice is not coming out of ice maker
Ice maker is broken
Moisture on the refrigerator's door
The Ice maker doesn't make ice
The Ice maker is overflowing
Water doesn't come out of the dispenser
Compressor of the refrigerator is too hot
Freezer indicator light is not working
Freezer is cold, but the refrigerator is warm
Freezer only freezes the top shelf
Fresh food compartment is warming up
The fridge does not work at all
Refrigerator is not defrosting
Refrigerator needs Freon recharge
Refrigerator's defrost drain is blocked
Refrigerator's fan does not work
There is a humming noise
Popular Fridge Parts You Might Need to Replace
Water filter
Water inlet valve
Thermostat knob
Temperature control
Start relay
Scroll compressors
Run capacitor
Rotary compressors
Relay Olp
Reciprocating compressors
Partition iron meshes
PTC starter
Main control board
Insulation
Inlet valve
Icemaker
Fuse
Fridge door gasket
Fridge defrost button
Freezer door
Evaporator coil
Evaporator fan motor
Drain water tub
Drain water sink try
Door shelf bin
Door switch
Defrost timer or board
Defrost heater and thermistor
Defrost bi-metal thermostat
Crisper drawer
Copper tube
Condenser fan motor
Compressor motor
Bulb holder
BI-Meter
Air filter
AL-Heater
We also offer installation services!
In addition to our fridge repair services, we also fix freezers, stoves, ovens, dishwashers, dryers, and washing machines.
Things You Need To Know About Fridge Repair
Q. How much does it cost to repair a refrigerator- fridge?
The cost of repairs will depend on the problem and the parts needed to complete repairs. On average, repairs usually cost between $200 and $400.
Q. How long can you leave food in the fridge without power?
The most important thing to remember is to keep your fridge doors shut during this time. It will help keep the temperature low for as long as possible. Usually, if your freezer is half full, your food should be safe for up to 24 hours.
Q. Is it normal for a fridge to get hot on the outside?
The main cause of this problem is damaged or broken door seals. If the doors on your fridge don't close properly, your fridge will cycle longer and more often. This creates more heat. If there is no problem with the door seals, a professional technician can help you by diagnosing and repairing the problem.
Q. What is the best way to clean a refrigerator?
It's a good idea to clean your fridge every 3 or 4 months. It also depends on how well you package your food before refrigerating and if something happens to spill.
Q. How often does my freezer need defrosting?
Fridge repair experts agree that your freezer should be defrosted once a year. However, you might find the need to do it more often depending on how much ice builds up.
Q. Why is my fridge making a loud humming noise?
You might notice some noises when you buy a new fridge but, if you hear something out of the ordinary, it could be cause for concern. Make sure that your fridge is level and that it's not leaning to one side. If this does not resolve the issue, you should make sure that there is nothing resting or stored on top of the fridge that could be making extra noise due to the normal vibrations of the motor. If neither of these quick fixes solves the problem, call a technician for expert assistance.
Q. Why does my fridge smell so bad?
Your fridge can accumulate various smells over time. This is why it's so important to clean it out regularly. If you can't seem to get rid of a particular smell, try placing an open box of baking soda on one of the shelves. It will absorb that odor before you know it. If this does not solve the problem, make sure that there's nothing trapped under your fridge or perhaps the smell has another source altogether (like the trash).
Q. What would cause a refrigerator to stop getting cold?
If your fridge is not staying cool, there could be several possible causes. A technician should be called to check various working parts, including the thermostat.
Q. What's the proper method to dispose of my old refrigerator?
Your fridge and freezer use Freon along with other substances that deplete the ozone. It is best to have a professional technician drain these substances from the appliance rather than simply dumping it. There are also recycling companies that will collect your fridge and ensure proper recycling procedures are followed.
Q. What is the correct temperature for a fridge?
Your fridge should be set to 32-40° F (0-4 degrees Celsius) in order to keep your food fresh and ensure that the appliance is not overworked.
Q. What if my fridge breaks again shortly after repairs?
If your refrigerator experiences the same problems after our technicians have completed repairs, you can rely on our satisfaction guarantee. In other words, you will not need to pay a cent and we will work quickly to resolve the matter.
Q. What if parts are needed to complete the repairs?
When you contact our team, we will take down all the relevant details regarding the make and model of your fridge. We always arrive prepared with various parts that could come in handy to complete repairs without delay. In some rare cases, parts might need to be ordered. Our technicians will advise you, should this be the case.
Q. Do you offer fridge repairs on weekends?
Yes! At Capital Appliance Repairs, we offer refrigerator repairs throughout Saskatoon 7 days a week! So, no matter when your fridge lets you down, you can rely on our team to arrive and perform repairs promptly. Call (639) 637-0677 when you need urgent and reliable refrigerator repairs.
Q. Do refrigerators need maintenance?
Your fridge is one of the most important appliances in your entire household. It helps you keep food fresh, and it works 24/7 to provide you with the best food preservation results. This is one of the many reasons why you need a reliable fridge for your home, but it's also one of the major causes of malfunctions. Your fridge can experience many issues, some of which are caused by a faulty thermostat or compressor. If you notice your fridge is making a strange noise, is leaking water, or if you're having trouble maintaining the optimal temperature inside, you can call our experts for help. Here at Capital Appliance Repair Saskatoon, we offer fast fridge repair services at affordable prices.
Q. Any Fridge Maintenance Tips?
Here are a few fridge maintenance tips to keep in mind: Clean your condenser coils twice yearly: These are generally found behind your fridge. Pull the fridge out, bring a duster and a vacuum, and remove any excess dust and debris. Clean/replace your gasket: This is the rubber seal we were talking about earlier. Cleaning this area can prevent mold from appearing, and the gasket itself can be replaced pretty easily by virtually anyone. Manual defrost: You should perform a manual defrost on your freezer at least once a year. A lot of people would even tell you to do it twice in the same year. Cleaning the interior: If you want to keep bad smells out of your fridge, this is going to be a pretty essential task. You don't have to do it every week, or even every month. Just every few months, take everything out of your fridge. Throw out anything that has expired. Scrub down the interior, and consider washing the tiers, or any other detachable elements to the interior. Deodorize: This is a great measure to combine with the one we just listed above. Go a little beyond something basic like baking soda. Invest in a deodorizer that is specifically designed for a refrigerator. Generally speaking, DIY fridge repair work is ill-advised. Unless you have a sizable amount of experience with fridges, there is a strong likelihood of making a mistake. This can make a bad situation even worse, and it can also dramatically pump up the amount of time and money that will now have to go into repairs. Keeping that in mind, Capital Appliance Repair is ready to help. If you find your fridge is underperforming, contact us immediately. We can be there quickly to resolve the matter.